PowerPoint Games
Over 170 fun games, educational games and tutorials produced on PowerPoint. Most are FREE to download and play.
Slide 1
If you have any ideas for fun or educational games that I could make - please let me know through the Contact link above!
Slide 1 - copy
Please check my You Tube channel and subscribe!

Slide 4
Scroll down to see all the games or select a specific category
Slide 5
Played a game? Liked it? Had problems? Leave a comment on my Facebook page (link at top)
Slide 2
I try to get at least one new game added every month!
Please bookmark this site to come back and see what's new
john
2023-04-15T23:34:00+01:00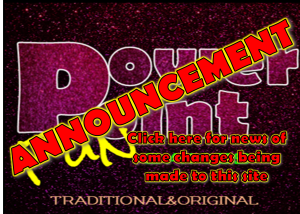 My dear friends, I have been making games on PowerPoint for over 20 years. For more than 10 years I have made them freely available for any [...]