PowerPoint Games
Over 60 fun games and tutorials produced on PowerPoint.
All FREE to download and play.
Game number 65 added December 2018!
Scroll down to see all the games or select a specific category
New Facebook page launched to show games in the pipeline and for comments on any games. See link at top of page.
I try to get a new game added every month!
Please bookmark this site to come back and see what's new
john
2019-01-21T14:19:18+00:00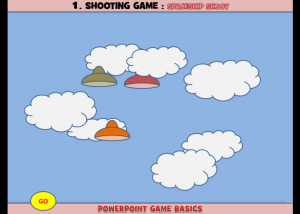 If you are relatively new to making games on PowerPoint, this Video Tutorial will help you get started. It's a fairly basic shooting game b [...]