A game based on the infamous 3-card trick (aka 'Find the Lady') that's usually performed by scammers on the street.
This game is different. You can win!
This is a point-scoring game for up to 4 players.
Just take turns to click and shuffle the 3 cards, then click on the card that you think is the Queen.
Please note: This game is now available on Etsy via the icon link below.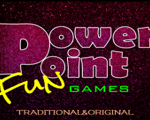 Scroll down for more info.